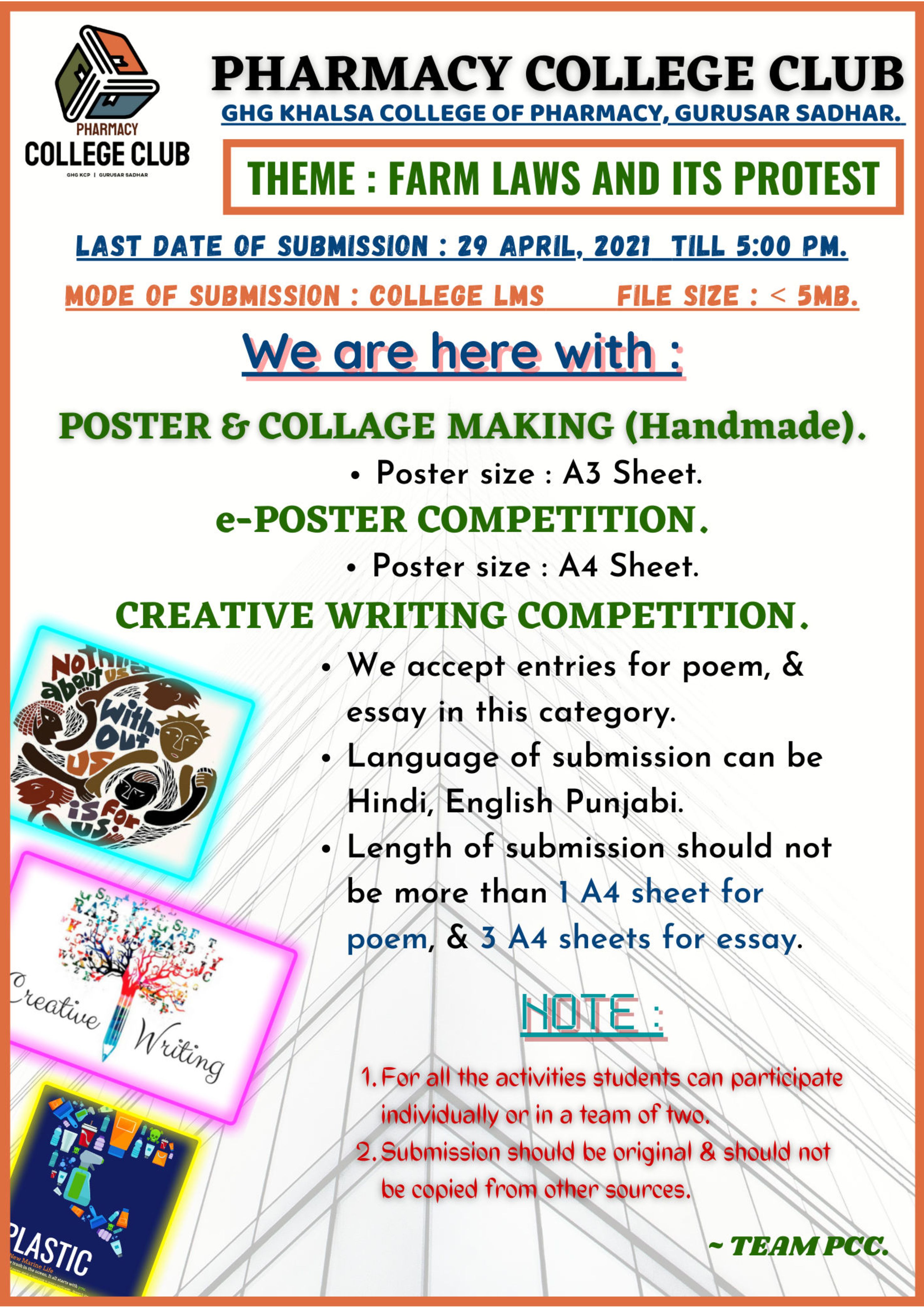 Dear Participants,
You can register for the event at https://forms.gle/eDr4EwGvcrmQvPEi7.
You can submit your creation under 3 categories:
Poster and Collage Making (Handmade): Size: A3 sheet
e-Poster Competition: Size: A4 sheet
Creative writing:
Poem or essay
Language: Any one out of English, Hindi, Punjabi
Length: Poem- One A4 sheet; Essay: Not more than three A4 sheets.
Note:
For all the activities student can participate individually or in a team of 2.
Submissions should be original and should not be copied from other source.
Best Wishes
Pharmacy College Club